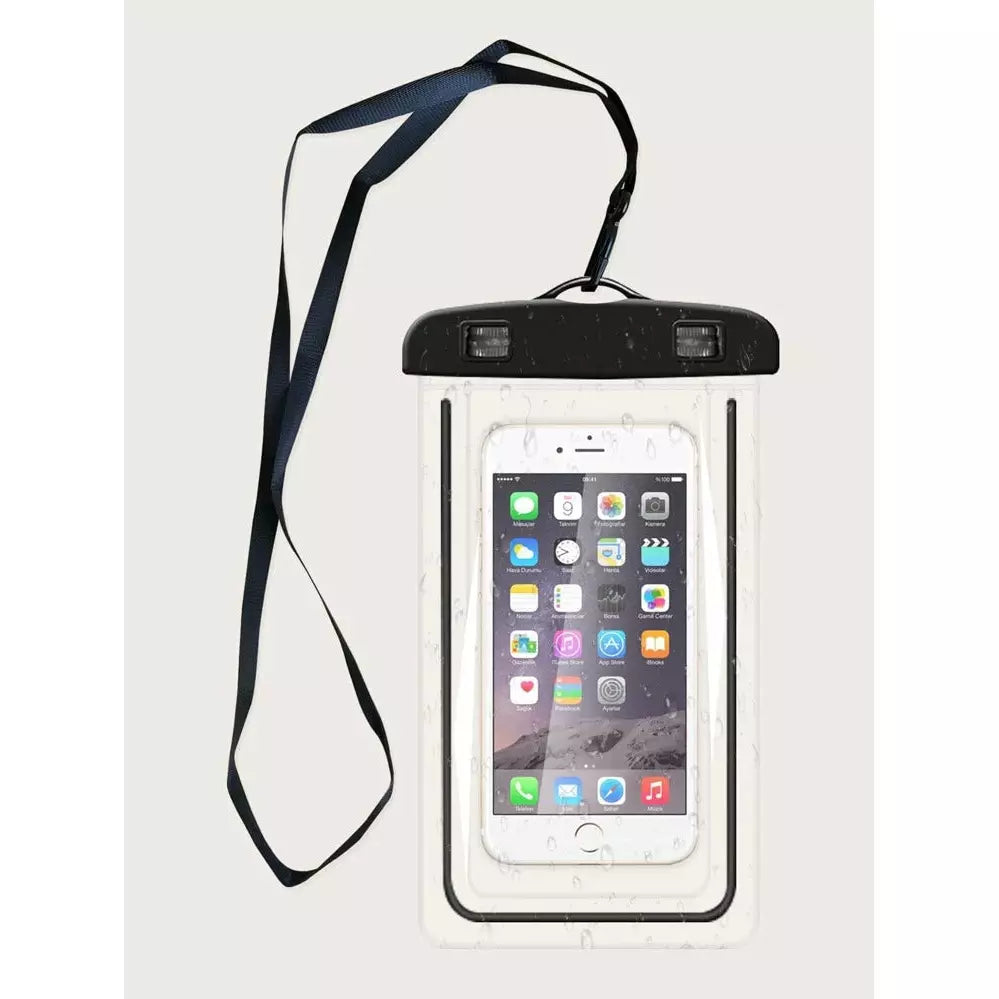 Planning to bring along your beloved phone or gadgets to the water? No problem with this waterproof case so you can use your phone and shoot some nice moments. This waterproof phone bag comes with a neck leash so you can secure your valuables.
Width: 11.5cm  Length: 21cm
Phone not included

Fantastic Range of Products
Great ranges of products available at competitive prices.